Tag Archives:
Full Moon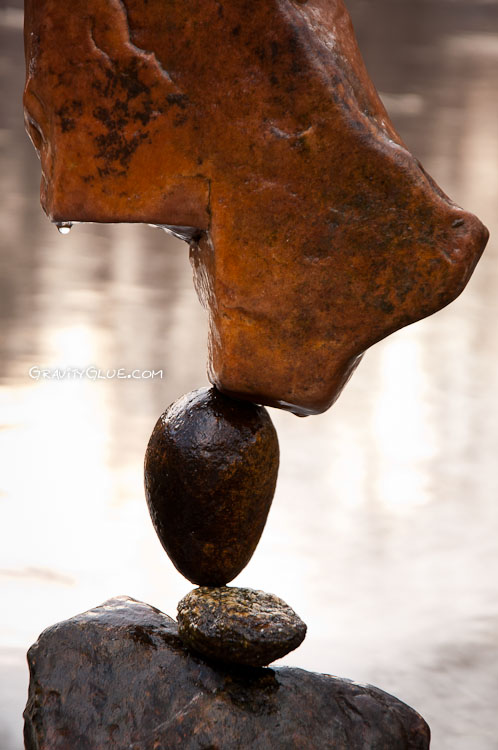 "Once you replace negative thoughts with positive ones, you'll start having positive results." ~ Willie Nelson
Truth. the trick is shifting your thoughts without too much self consciousness.. the shift is hard to notice moment by moment.. but after a few years, the change becomes obvious. at least in my own experience….. hint: a meditative practice is infinitely helpful ;)
Rock balancing is a perfect way to take the mind off of the mind.  through realizing seemingly impossible arrangements, conceptions shift from "impossible" to POSSIBLE…!!  at least this is my feeling of the changes i've seen in myself over the past few years.. but i guess everything is my teacher, although balancing has sped up the learning, as they are great teachers.. :)
This balance was realized around sunset today before the Full Moon.  The atmosphere and scene were exquisite to witness.. not to mention the arrangement of rocks hanging in the balance.. The top rock in particular here excites my spirit more than most… the brilliant earthy orange is hard to dismiss..not to mention the abstract shape.  the color and shape perfectly accented by the darker, smaller "bean" rock below… a good way to conceptualize this balance is by viewing the orange rock and bean rock as ONE single system.  both balanced simultaneously as the stronger contact is between these two rocks, while the most precarious point is under the bean rock.
One other interesting occurrence of today was the sudden rise in creek water levels at sunset.  based on my images and camera info, the water rose at least 15 cm in about 4 minutes… I was slightly scared that i was standing close to a flashflood, which can be dangerous in the creek. but weather conditions were cloudy and no rain… so my only theory is that some kind of smaller waterway or runoff was opened into the creek higher up into the valley…
Either way…the experience was a surprise and slightly discomforting… but as friend once said… "seek joy, not comfort" :)