Tag Archives:
Fall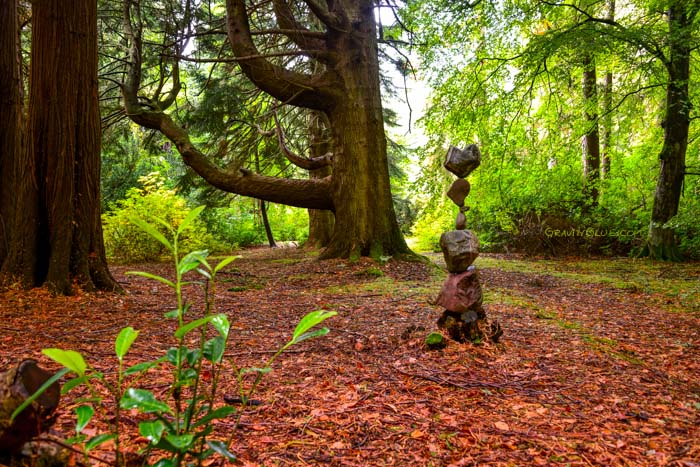 For this balance, I explored the forest for the loudest silence… a place with no vehicle engines, no verbal chatter, no perceivable human presence. A place where breath would be the loudest and wind would be the softest. So I settled in this place… an open grove covered in fallen leaves, surrounded by massive trees and glowing greenery in mid-fall flux.
At the Loch, opportunities to balance precariously were slim due to the wind. Here this balance stood undisturbed for nearly 2 weeks.  There was already a strong energy in this place with such old trees. and the only spot to place a stable base was on this stump toward the center of the grove, which was essentially a solid rooted tripod. Here, the balance was visible to all the surrounding trees, all entrances to the grove. feeding from and amplifying the space, the rocks became a very strong focal point…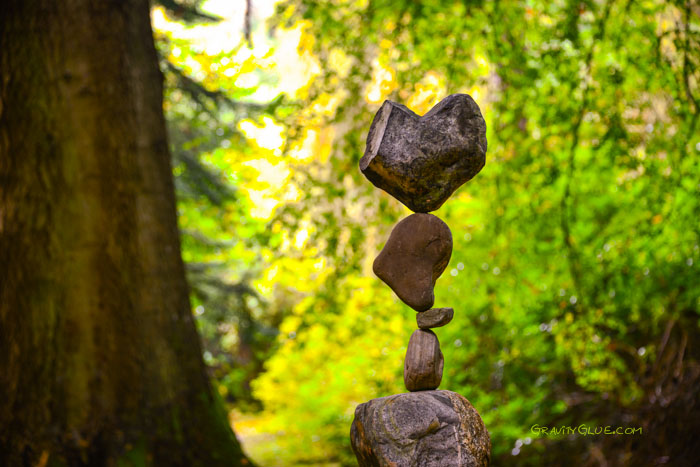 I normally do not like to use heart rocks very often, in order to preserve their more sacred appeal… but, considering the immediate space, and atmosphere of the overall place and experience, I thought the heart rock defined a certain energetic intention that propagated through the group I was with. It was rather fitting that this was the only balance that stood in place for the duration of the fairytale experience.
"Inner silence works from the moment you begin to accrue it. What the old sorcerers were after was the final dramatic, end result of reaching that individual threshold of silence."
~ Carlos Castaneda