Yesterday I made a visit to Boulder Creek… the place I learned to balance, honing my skills through endless practice. My first awe-moment was to see just how torn apart the creek became… Huge boulders taken downstream, often out of sight, during the flooding in September… some rock areas wiped out completely… It's amazing to contemplate the energy that ran through here…  And to think of the other extreme; all the times I balanced gardens that stood in place each afternoon and sunset… learning magic through stillness…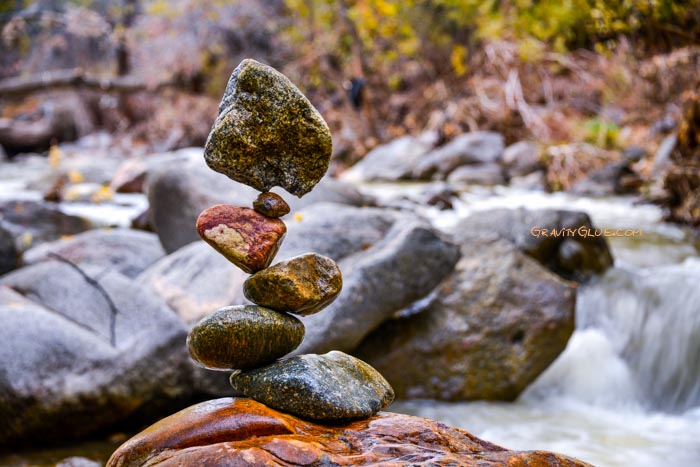 I sat… observing the brilliant leaves…. the lush calm of a renewed boulder creek..  energy as fresh as ever.. I breathed long, deep breathes..  feeling rejuvinated.. I felt the usual strong urge to balance… so I gathered rocks and began playing with angles, learning the axis of each potential stone and contemplating possibilities. weaving the most unlikely threads of gravity.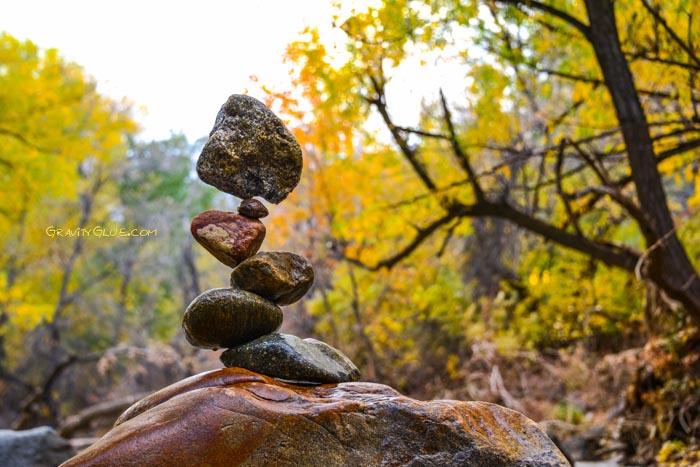 I imagine this balance as a gift for the new energy in the creek… more imperfect.. more beautiful… ♡ The visit filled me with more renewed energy…  Beautiful moments such as these often move me to tears… "lacrime di felicità."
Boulder Creek; an excellent AND accessible place to dance with infinity. zen. nature. whatever you choose to call it.