"Nature holds the key to our aesthetic, intellectual, cognitive and even spiritual satisfaction."
~ Edward O. Wilson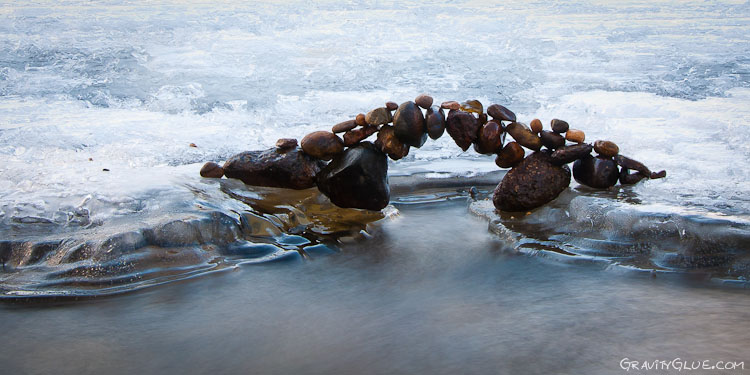 This is my first winter of continuously visiting the creek with creative intent… Despite the frozen elements… it is quietly beautiful the way frozen interacts with non-frozen. This is a naturally occurring ice ridge where the water starts flowing again.. The photographic element I like here is the blending of stationary ice with flowing water..
Balancing on ice is the same idea, but with far less friction. weight really has to be focused at specific angles to avoid slipping away.. not to mention with the load of a small arch..  the rocks DID NOT freeze to the ice.  this one turned out be relatively stable compared to the last…at the end I jumped all around it on the ice, testing the vibrational threshold… no collapse… for all i know, it could still be there if the ice hasn't shifted too much.. it's small enough to remain slightly unseen by the usual pedestrian traffic.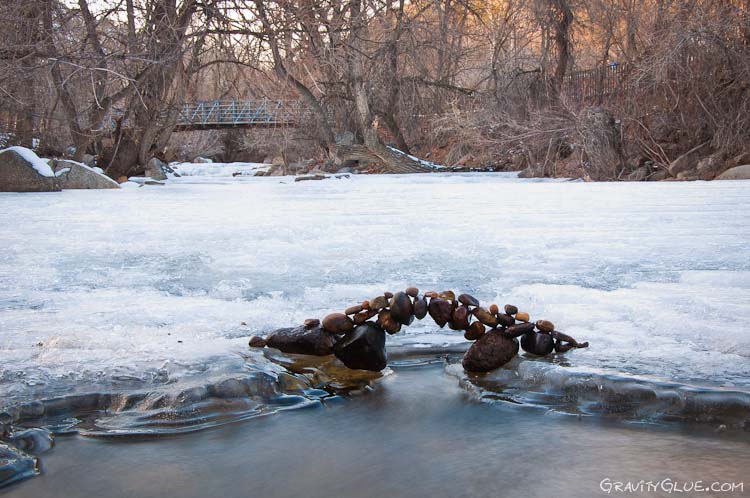 **Although it is fun to come out in the creek in these conditions and "play around," I do not recommend it for inexperienced creek goers..  The sheets of ice are strong but not uniform.  Knowing actual creek depths around you is paramount for safety.  some areas can have a relatively deep water flow under the ice.. which can be fatal to a small enough person.  this particular area was only about 15 cm deep on average..